It was a crisp morning, before first light, when I made my way to Desert View, Grand Canyon.
As always, I do a 'reconnaissance' visit before a photo shoot. Where I decide my composition and determine where the best vantage point is in advance.
This particular morning was no different. By the time the sun made a hint of an appearance, I was ready to capture what was before me.
Photographers were 'wrestling' for the best position, with intermingled tripods and the occasional words of indifference wafting through the atmosphere.
Prepared and focused, I transitioned into the moment I love the most, witnessing the sun soaking the early morning with saturated colours.
In an instant, and with intentionality, I learnt the importance of being prepared in advance by arriving early to populated photographic sites, thus eliminating the fuss of settling into the height of the photoshoot moment!
Scenic Splendour is an image which attracts and captivates your attention. The colours are woven intricately and blended beautifully.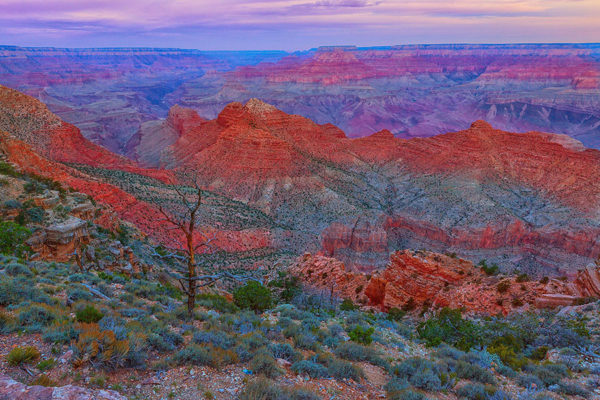 Image: Scenic Splendour
Limited Edition: Of 20
Represented by: Agora Gallery, New York, USA: Collective Exhibition 03-23 December 2016