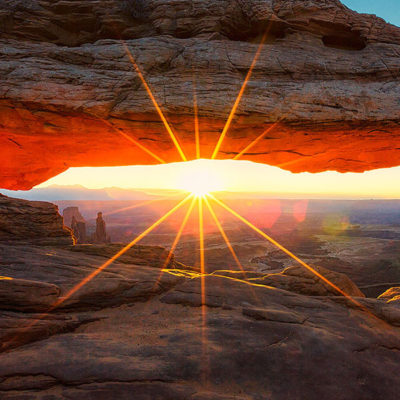 This image was captured at the infamous Mesa Arch, Canyonlands, USA. It is a photographers 'playground!'
Occupying and possessing my territory that morning was necessary due to the outpouring of photographers that arrived as dawn was breaking.
The atmosphere was thick with rivalry. The males did not welcome a woman photographer on the front row.
But, I arrived, I remained, I captured and I conquered … the strong desire to shrink back in fear.
I'm stronger and more resilient as a result of standing my ground.
My True Identity is not in the fear of man, but in God.
Photography is God's purpose to release light and His fingerprint on each image I capture, in His image.
My history does not determine or influence my destiny.
2016 has been a 'historic' year for me.
Image: 'Delightful', Limited Edition of 50
To be exhibited at: Agora Gallery, New York, USA Date: 03 – 23 December 2016